This has been something of an annus mirabilis for the album and as a result, as opposed to the usual first eleven, this year it is a top 25 plus the best re-releases. As a new addition, I have also compiled a podcast featuring some of the finest of this years music which can be heard via Mixcloud. This is the first in a series of music podcasts I'll be recording in the coming weeks and months.
Listen to my 2013 Albums Of The Year Podcast – Here
1. Houndstooth – Ride Out The Dark
This Portland five piece have made not just one of the debut albums of the year but one of the out and out albums of the year. The work of guitarist John Gnorski deserves special mention on songs such as the exquisite Canary Island but the 10 songs contained, written by Gnorski and lead vocalist/guitarist Kate Bernstein serve to highlight a band who have managed to combine warmth, hooks, melody and subtlety to quite brilliant effect. A shear delight from start to finish and deserving of broad acclaim.
2. Adam Green & Binki Shapiro – Adam Green & Binki Shapiro
Aside from both voices complimenting each other brilliantly, the collection of songs here is rather stunning. One of those albums that has ten songs, is tracklisted well and contains not one duff number while coming in at under half an hour. There's a lot to be said for brevity. A very special album and in Don't Ask For More, a sure fire contender for this years tenderest song committed to vinyl.
What a run of albums Bradford Cox is on. Starting with 2008's Microcastle, Halcyon Digest in 2010 and now Monomania. Factor in the output of side project Atlas Sound and the man could never be accused of being idle. A press release on behalf of the band described this album as "nocturnal garage" but regardless of labels, it is further evidence of Cox's skills as songwriter and arranger. I can't help but feel The Strokes would kill to have made an album like this.
4. Steve Mason – Monkey Minds In The Devils Time
There would appear more ideas on this album than most artists have in their whole careers, from dub tunes with Brazilian formula one commentary to neat pop sensibilities in singles such as A Lot Of Love and Oh My Lord. As far as ideas and execution of them go, he's streets ahead of most.
5. Bill Callahan – Dream River
Two magnificent dub versions of album tracks Javelin Unlanding and Winter Road preceded the release of Dream River and further evidence if it was needed that he remains one of America's most interesting and idiosyncratic songwriters. A tour documentary film, Apocalypse, has already been filmed and will hopefully gain a DVD release soon.
6. Jon Hopkins – Immunity
Nominated for the Mercury prize, this is a diverse and  visceral album. The brutal techno track Collider so good that the originators of the genre in Detroit should feel rightly proud of their musical inventions. Complimenting the techno tracks are sparse, piano led soundscapes such as Abandon Window and the King Creosote featuring Immunity. A quite brilliant piece of work all in all.
7. Boards Of Canada – Tomorrows Harvest
As far as marketing campaigns go this one was a classic – hide some 12″' records in a few shops around the world each containing a 30 second snippet of a song, have them attempted to be flogged on e-bay for thousands and watch the media report the whole escapade. Add to this a tv advert for the album  played out on the cartoon network and it's the icing on the cake.  This record has more in common with Music Has The Right To Children-era Boards than preceding Geogaddi/Campfire Headcase but that's not to say it's harking back to passed glories. More good news is that all the BOC material has been given a re-release in 2013 which will give fans the chance to get their hands on not just the vinyl albums, but EP's such as their career highlight, the 4 track A Beautiful Place Out In The Country.
8. The Pictish Trail – Secret Sounds Vol 2
A new album and new record label Lost Map were launched in the same year by The Pictish Trail aka Johnny Lynch.  In songs such as The Handstand Crowd and Michael Rocket the combination of acoustics and electronics make them sound like they were made for each other and is further evidence that Lynch knows when to use a melodica to raise the bar.  As a bonus for the early takers, this album came as a double vinyl release with Secret Sounds Volume 1 in a rather lovely gatefold sleeve, which is as pleasing on the eye as the music is on the ear.
9. Unknown Mortal Orchestra – II
Psych, funk, fuzz, soul and a lot else besides can be found on UMO's second album.  A few months after the album saw the light of day, an ep Blue was released containing three acoustic versions of songs from II and also covers of the Dirty Projectors and Beck. On this evidence alone, singer and songwriter Ruban Nielson's stripped down songwriting is every bit as enticing as his multi-layered studio efforts. It's also some of the finest work by a New Zealand born creative in the US since Russell Crowe wrapped on LA Confidential.
10. Camera Obscura – Desire Lines
If there was an album on this list that benefitted from repeat listens it may well be this one. Undoubtedly, Tracy-Anne Campbell has one of the most beautiful and heartfelt voices around and when coupled with the musical skills of the band as a whole, the results are quite beautiful, as they have been over the groups previous four albums. Highlights include New Years Resolution, Cri Du Coeur and Break it To You Gently but really, it is a record that deserves to be played from start to finish and then from start to finish all over again for good measure.
11. Light Heat – Light Heat
A Philadelphia resident, Light Heat is the alias of Quentin Stoltzfus with backing here from The Walkmen. With hints of Velvet Underground-esqe guitar, electronica and some welcome minimalism, there is a lot to like here. The fact that it was also engineered, produced and mixed by Stoltzfus is all the more impressive.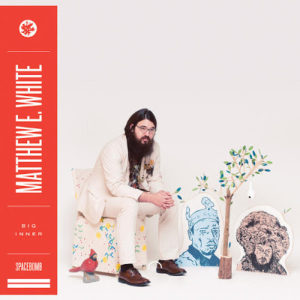 Not many records come with a thank you letter for buying it but but this one did from Matthew E Wright. It was something of a mutual appreciation society as contained on the vinyl was a more than adequate musical offering. Only 7 songs on this album but with final track Brazos coming in at 9.53, the 41 minutes to listen to the whole album is certainly not a wasted exercise. Horn and string sections appear on the record as does a choir but in second song Big Love, it's the driving bass line that makes the song and proves that in that case at least, less really is more.
13. eagleowl – This Silent Year 
In their own words "a lethargic band from Edinburgh, Scotland", eagleowl's debut manages to be warm, haunting and sparsely melodic in equal measure. It really does lead to the summation that based on the evidence here at least, apathy is a virtue.
14. The Besnard Lakes – Until In Excess, Imperceptible UFO
A Canadian band from Montreal, this is their fourth album where soundscapes, melodicism and even a nod to fellow Canadian Neil Young's Harvest Moon via the song The Spectre are all in evidence. Their previous albums have been nominated for various awards in their homeland and is a back catalogue well worth investigation.
A different record than the more compact and near perfect Buffalo from 2011 but still enough here to get excited about, especially album standout Modern Rock, as good as anything they have ever done. Take out the superfluous 17 minute Friendly Society and the album works much better, but it's a saving grace that this is the final song on the album and so doesn't get in the way of anything else.
16. Primal Scream – More Light
One of the strangest aspects concerning this album concerns the deluxe version. It comes with an extra cd containing 6 more tracks and there are at least 2 tracks that should have been included on the album proper. It beggars belief why they weren't especially when the single Invisible City, the kind of song Primal Scream have trotted out numerous times before, is. The two songs in question, Nothing Is Real/Nothing Is Unreal and Running Out Of Time are as good as if not better than anything on the album, which contains enough strong material to make it the best Primal Scream album since XTRMNTR. The change halfway through Relativity and the orchestral commotion in River Of Pain are just two more examples of the ambition and experimentalism found on this record.
17. Kid Canaveral – Now That You Are A Dancer
Their second album picks up from where 2010 debut Shouting At Wildlife left off but with added maturity to the songwriting. This is perhaps best exemplified in Low Winter Sun and closer A Compromise. There is still a great pop sensibility on show though in songs such as Who Would Want To Be Loved?, making this both an immediate pleasure to listen to and one with hidden depth. A great accomplishment.
18. Mazzy Star – Seasons Of Your Day
The combination of slide guitar and Hope Sandoval's soft and delicate delivery has always been a beguiling one. Like The Pastels, there was quite the gap between albums but thankfully no messing around with a formula that works so well.
19. Nick Cave & The Bad Seeds – Push The Sky Away
An album that will feature in many end of year polls and proof it it was needed that a band can release their fifteenth album and it can rank as one of their best. With the breathtaking Jubilee Street and the exquisite Mermaids, it's no real surprise.
20. The Pastels – Slow Summits
Another band who had been away for some time but made a welcome return in 2013. Warmth, poignancy and delicate arrangements are all in evidence and while the punchy single Check My Heart preceded the albums release, it's perhaps songs such as Kicking Leaves which perfectly encapsulate Stephen McRobbie and Katrina Mitchell's songwriting talents.
21. Kurt Vile – Wakin On A Pretty Day
This is a good album although not quite as brilliant as some reviews might proclaim. With only three of the eleven songs coming in at under four minutes, it's certainly more drawn out than some. Regardless, it would seem it's one of the few albums that seems to benefit from it, two examples being the sprawling lazy groove of opener and title track Wakin On A Pretty Day and the Krautrock-esque Was All Talk.
22. No Joy – Wait To Pleasure
From Montreal, No Joy's second album deftly mixes noisy shoegaze with dreamy melodic atmospherics to make it quite the impressive offering. An EP Pastel and Pass Out followed the albums release in November to coincide with their European tour.
 23. The Wave Pictures – City Forgiveness
There are twenty songs on this double album which are the result of a six week trip around America last year with Allo Darlin'. It's been said before that The Wave Pictures are the best band you've never heard and they are certainly deserving of a wider audience. Whilst their back catalogue is well worth investigation, they are also a band who benefit from being seen live. The virtuoso guitar playing of David Tattersall is a delight and the sight and sound of drummer Jonny Helm leaving his kit to sing accapella is a welcome surprise. With bassist Franic Rozycki completing the triumvirate, this is a very special band indeed.
24. Veronica Falls – Waiting For Something To Happen
This kicks off with the exhilarating Tell Me which could be almost be a distant cousin of The Pastels' classic Baby Honey. This is no pastiche album however and with the inclusion of songs such as If You Still Want Me and Shooting Star, this a strong effort from the London based four piece.
 25. Midlake – Antiphon
A lot was made of original singer and chief songwriter Tim Smith leaving the band before this album was made but if anything it has only served to galvanize the rest to make a concise ten track record in six months which feels like a band rid of the shackles and feeling rejuvenated. In particular, The Old And The Young could legitimately claim to be one of the years finest songs.
2013 – Re-issues
1. Townes Van Zandt – Sunshine Boy The Unheard Studio Sessions and Demos 1971-1972
The albums Townes released during this time, Delta Momma Blues, High Low and In Between and The Late Great Townes Van Zandt are rightly regarded as some of his best work but these stripped down versions with differing arrangements are in some cases better than those final album versions. A truly great collection with a different version of Lungs from 1969's Townes Van Zandt album a particular highlight.
2. The Beta Band – The Regal Years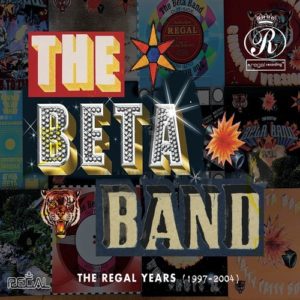 Everything The Beta Band ever recorded plus demos, radio sessions and live performances. Not just some of the greatest music of the last fifteen years but as far as value for money goes, unbeatable.
3. Scott Walker – The Collection 1967-1970
Released on both vinyl and CD, it's the vinyl that is by far the most alluring but regardless, the music speaks for itself. The brilliance contained on Scott 1-4 is well documented but his fifth offering Til The Band Comes In is a great underrated record and in Time Operator, surely the greatest use of the speaking clock ever in song.
4. Nick Drake – Five Leaves Left/Bryter Later/Pink Moon/Nick Drake
The vinyl repacks of all his albums are a joy with careful attention being paid to poster and advertising reproductions. Again, the genius of his music is undeniable and the heavyweight vinyl pressings are a fitting way to enjoy it.
5. Francoise Hardy – Midnight Blues Paris London 1968 – 1972
Finally her three albums sung in English, En Anglais, One-Nine-Seven-Zero and Francoise Hardy are released as one album. These albums were near impossible to get hold of before so this re-release is most welcome.
6. Belle&Sebastian – The Third Eye Centre
A companion piece to 2005's Push Bar Man To Open Old Wounds, this b-sides collection spans the period 2002-2010. It also contains arguabley the bands most heartrendingly beautiful song and certainly one of their best, Desperation Made A Fool Of Me.
Listen to my 2013 Albums Of The Year podcast – Here